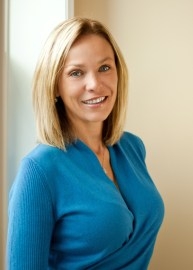 Taunya Knolles Rosenbloom (Broker)
Attorney Taunya Knolles Rosenbloom opened a Real Estate Brokerage to assist both Buyers and Sellers of Residential and Commercial properties find their dream properties. As a practicing attorney of real estate for over 12 years in several different states, she has the experience and knowledge to easily walk her clients through the buying and selling process from beginning to end, without delay and fragmenting of the transaction. Taunya and her Brokerage give each and every sales transaction and listing her personal attention, and provide assistance with the complexities of relocation and the lending process. Having close relationships with many local lenders aids Taunya in finding the right lending for her buyers, whether they be first time home owners or relocating Physicians and other professionals. Let Taunya take the complexity and uncertainty out of your transaction. Call Knolles Real Estate today to allow a full-time realtor to give you the personal attention you need and deserve.
Taunya@knollesrealestate.com | 607-426-6396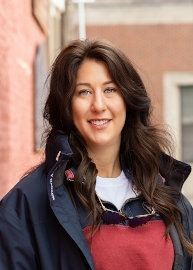 Stephanie Rogers Robinson (Agent)
I am enthusiastic. I am passionate. I am friendly. I am responsive. I am committed to excellence. I am ready to impress you with my service, encourage you with my trustworthiness, and thrill you with my commitment to urgency.
Steph@knollesrealestate.com | 607-857-8161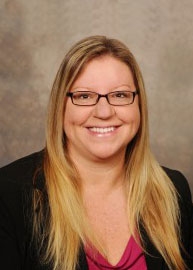 Lorie Fessenden (Agent)
Since becoming a New York and Pennsylvania Licensed Realtor in 2011, Lorie is qualified to guide you through the whole process whether you are looking to buy a new home or to sell your current home. Lorie's personal goal is to make sure that you feel a sense of satisfaction step by step from the very beginning, all the way to the end. Lorie will make sure that you have detailed information and communication throughout the entire process. Lorie takes pleasure and pride in developing relationships that last a lifetime. Lorie would like to offer her friendship and the services of herself and the Knolles Real Estate LLC team to you for the most successful and pleasant experience possible. Feel free to contact Lorie at any time if you have any questions. By choosing to make real estate her full time career, Lorie is available 7 days a week. Lorie looks forward to hearing from you!
Lorie@knollesrealestate.com | 607-331-0995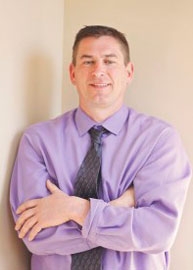 Jaime Sutryk (Agent)
Jaime joined Knolles Real Estate, LLC, in 2016. Jaime is a proud father to 3 daughters and a son. He is a graduate of Waverly High School and Mansfield University. Having lived in The Valley his entire life, Jaime knows the area well, which helps in the real estate field. Jaime has been an elementary teacher at H.A.S Snyder (Sayre School DIstrict) for 18 years. He has worked in the construction field for over 20 years as well. Jaime believes this gives him a unique perspective and understanding when helping his clients find a new home. Working at Knolles Real Estate, LLC, is a perfect fit for Jaime because of the friendly, experienced, and helpful team that supports him. He looks forward to helping you find your dream home, or list your current residence.
Jaime@knollesrealestate.com | 607-259-2196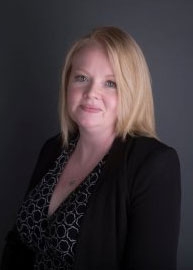 Christa Rudloff (Agent)
Christa is lifelong native of The Valley. She is proud to call it her home and the people her friends and family. Christa is an experienced Paralegal, having worked in the legal field for over 19 years. She has an Associate Degree in Specialized Business from Central Penn Business School in Harrisburg, Pennsylvania. Growing up in The Valley, she attended both Athens and Sayre school Districts. Christa graduated from Sayre, and is proud to have had the opportunity to call herself both a Bulldog, and a Redskin. Christa has deep local roots and knows the area and it's people personally. Now that Christa has become a Licensed New York and Pennsylvania Realtor, she is looking forward to helping you find that perfect place to call your own; whether it's your first starter home, your forever home, or that parcel of land to build your dream home. She truly enjoys helping people and will guide you through all the ins and outs of buying or selling your home. From your first phone call to the day you cross the threshold of your new home, Christa will be there to help you all the way. Christa, along with a team of highly dedicated and experienced staff at Knolles Real Estate, LLC, look forward to providing you with a friendly and knowledgeable home buying/selling experience.
Christa@knollesrealestate.com | 607-426-0853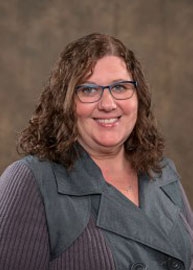 Bobbi Chase (Agent)
Bobbi lives in Sayre with her husband and 2 dogs. Her oldest daughter who lives in Philadelphia with her fiancé and her youngest daughter is a sophomore at Bloomsburg University. She is licensed in both PA and NY. Bobbi can handle all your real estate needs; as she enjoys helping people find their dream home as well as assisting those who are selling their home. She will guide you along every step of the way to ensure that buying or selling your home is an easy and rewarding experience. Bobbi and the team at Knolles Real Estate LLC are here to give you the information and peace of mind you require for your real estate needs. Count on her to give you honesty and knowledge about properties that interest you. Contact Bobbi for your real estate requests today.
Bobbi@knollesrealestate.com | 570-423-2973